There is an old proverb... " If you want to go fast, go alone. If you want to go far, go together!"
A Coach or Strategic Advisor can help you in a variety of areas.
Professionally, a coach can help you focus on your career and help you market yourself more effectively.
Personally, a coach can help you improve your relationships with other people and improve your overall well-being. A coach can help you realize and overcome your habits and behavioral patterns so that you can better realize your full potential.
We provide a free 30 minute connect call to help you get answers to your questions or for more details or to sign up - contact us
---
When should I hire a coach?
A good time to hire a coach is when you feel like you are - personally or professionally - stagnating or you're not seeing the expected results. In other words, you feel "stuck" or feel like a change is needed or has happened and the next chapter looks a bit fuzzy.
Together with a coach you develop a plan, and he advises you on next steps, keeps you accountable, and helps measures how to keep you not only on track - but how to #getafterit and #makeitso.
To find out more about Coach Frank specifically - click here
---
Do you offer Individual Executive Coaching?
Yes! In fact the vast majority of our clients begin this way.
Many leaders turn to executive coaching when they want to elevate their leadership skills and keep up with a constantly changing workplace. And while coaching can be incredibly helpful in the face of change, it can also be helpful for everyday career concerns.
Meeting one to one with a Coach, no matter the size of your company or team, can help you combat executive isolation, improve your thought leadership. elevate your executive presence and increase your self-confidence.
To find out more about Executive Coaching click here
---
What is Full Service Coaching? (One to One & Business)
We offer different formats of coaching to meet client needs.
Full Service Coaching is our most comprehensive One to One Coaching Plan. In it Coach Frank:
Will meet singularly for upto 60 minutes with clients upto 4 times during a month via Zoom,
Coach Frank is directly available to them via text on demand.
He will provide them with email follow up after each session, connect with them often and are committed to working with them to develop a strategic quarterly action plan so they're clear on their highest value goals both personally and professionally.
He will ensure that you are working on the right goals to create the result that they desire for your business.
He meets in person quaterly with you to review your progress.
He will support clients and provide accountability to work through their quarterly plans. Doing this consistently creates breakthroughs in your business and personal success.
Our Full Service Coaching Clients also have access to our #Makeitso Platform of materials including Podcasts, exclusive writings, newsletters, our #Makeitso Journal, assessments and tools and even 4 free books a year.
They also have full access to our team coaching, including recordings of all previous sessions, at no additional charge.
For those self employed or small business owners, we also offer a bespoke Media Service which helps ensure your brand and name are on point with your goals.
Full Service Coaching members are also invited to our annual Summit where you can meet and network with others clients (and often a special guest too).
Working together is simple. No long term contracts. All you invest in is a monthly retainer for access to Coach Frank in real time whenever you need sound advice based on a life time of experience as a coach, consultant, business leader and counselor.
---
Do you offer Business Coaching, and what does one do?
Great questions! A business coach is a Strategic Advisor who helps business owners and managers achieve their goals.
Coach Frank does this by providing advice, guidance, and support to help with a wide range of issues, including goal setting, marketing, operations, human resources, and finance.
One of the main benefits of working with a business coach is that they can provide an objective perspective. This can be helpful when you're feeling stuck or when you need someone to challenge your assumptions.
Business coaches can also help you stay on track and accountable. They'll keep you focused on your goals and make sure you're making progress towards them.
---
Do you offer Team Coaching?
Yes! Leadership coaching doesn't have to be a one-on-one process. Just like coaching a sports team, coaching a work team involves honing both individual skills and group talent.
Team coaching involves a single coach working with a group of managers or executives. Team coaching gives members of the group the opportunity to stretch beyond their current abilities.
The benefit is the Community, the Content and the Coach. The combination of a support forum, a rich series of tools and professional coaching, set up each participant for truly being able to #Makeitso.
---
The short answer is We get results. That is why our Rally Cry is #Makeitso
High Touch Approach: Coach Frank is there when you need him and so is our team: We are routinely retained for as little as six months and as long as five years to provide coaching and advisory services and remain on standby. There is one reason why - because clients time after time see the value of, and return on, the investment.
Extensive Network: We leverage the relationships we have built for each of our client engagements to bring a level of intelligence and insight that helps you Thrive. Things includes connecting you, as you need, with those who will help you say #letsgetafterit! Our network of legal, financial, media and administrative teams is there for your success.
Post-Meeting Support: We don't just speak with you once or twice a month for 30 minutes, and forget about you. We remain fully connected to you through follow ups, check in and numerous resources and platforms to maximize the speed of your success. After working with Coach Frank for even a short time, you will feel a level of professional support that will confidently allow you to Thrive.
Customized Solutions: We assess your objectives and the key issues you will be confronting and design our strategy based on your unique circumstances. There is no "6 short week and ...." or "try this program". Your Growth Plan is one created for and with you! We do not believe in 'cookie cutters", we believe in One Person, One Problem, One Promise!
Having Coach Frank and the Phoenix Team on your side will ensure the right steps are taken.
---
How do I book an appointment?
---
What is the difference between Coaching and Therapy
Coaching is different than therapy in that its focus is not in overcoming your psychological issues or indepth re examinating of past events. We do not offer medical advise, prescription referrals or any forms of medical direction. The purpose of coaching is to help you identify your goals and achieve them. With coaching, our emphasis is not placed on the past. Instead, our focus is on creating the life that you want now and in the future. If matters in coaching exceed coaching perameters, it is our policy to refer clients to a psychological professional of the clients independent choice, and to work with them if requested in a collaborative format.
---
What happens during a coaching session?
All of our sessions are done remotely via Zoom or by Phone. Each coaching session may be different depending on the goals and needs of the person. At first, we'll discuss what you want to accomplish through working together and lay out a plan on how to achieve your goals. Occasionally, you may also receive a task to work on to help direct your progress.
We'll work together to discover what obstacles are in your way and figure out how to overcome them. With each session, we'll revisit your goals and see what steps are needed to achieve them.
Following each session you will receive a Client Connect Email summarizing what we have done together and listing task and next steps together.
---
What is your fee and what payments types do you accept?
Working together is simple. No long term contracts.
All you invest in is a monthly retainer for access to Coach Frank in real time whenever you need sound advice that's based on a lifetime of cumulative experience as a coach, Strategic Advisor, consultant, and business leader.
When you come for Coaching, your health insurance company is most likely not going to cover your sessions. Althought some might (so good to check). For the most part they do not regard your coaching needs as "medical necessity" however some do as part of a Health Care Spending Account (HCSA) - so please do check and let us know if we can help.
---
Will our conversations remain confidential?
While the law does not grant the privilege of confidentiality to coaches, what we discuss will not be shared with others. Coaching is a confidential process and must remain so in order for it to be successful.
---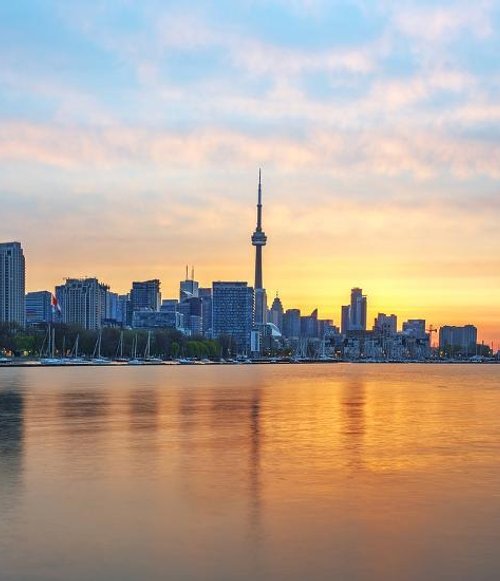 YOU CAN MAKE IT SO PODCAST
Executive & Leadership Coaching
Organization & Productivity
Frequently Asked Questions
Please fill out the form below, and we will respond to your inquiry within one business day.
At Phoenix Life Coaching Canada, we work with work with business owners from every walk of life, every industry, and in different chapters of life. Our approach is in a supportive, non judgemental environment, and our highly personalized approach will help you attain the personal growth and professional success you're striving for.