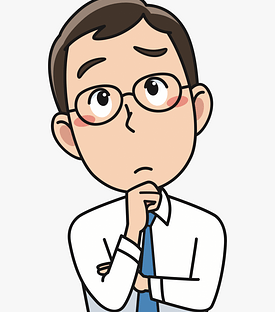 With over 20+ years experience as a business leader, counsellor, consultant and coach, I bring degrees in Psychology along with certification in Life Coaching. Our practice is dedicated to individually working with men for one goal "to help you start living in a way today that will help you thrive tomorrow." I am dedicated to helping others reach high performance by training, coaching, teaching, and help to implement tools of personal and professional development.
Currently, I work as a consultant and coach with several companies, and with individual clients, from all over Canada, in every age group and sector, with the majority working with me long term. I focus on One Person, One Problem, One Promise at a time using evidence based practical Coaching with Competience, Continuity and Convenience. During my life's journey, I've been stretched to grow personally, emotionally and spiritually by the challenges in front of me. My hope is that what I've learned, will help you in your own journey of growth into your best version of you.
Let us together #Makeitso
Professional Memberships:
Institute of Coaching at McLean Hospital, Harvard Medical School
HRM - Society for Human Resource Management
Canadian Association of Management Consultants
WHY I DO WHAT I DO ?
"Stress is something you need to address. If you don't make this a priority, you could be back in here with a final heart problem."
This is what my doctor said after a heart attack scare landed me in the ER and ICU for a few days back in 2014. Why did I end up in the ER? Let me back up in my story . . .
I was working in a highly stressful role with a major institution. I had overseen two major building projects, was overseeing significant growth in services, helped implement an expanding staff base, and guided the my department through one of the toughest economies our country has ever faced while increasing our client base and services offered.
I was stressed. I constantly felt like I was shortchanging one priority to serve another. I thought I had 'balance', and was doing it right.
Even though I had climbed high on the ladder of success, I wasn't where I wanted to be. I had a clear vision for my life, and living with this feeling of being overwhelmed and stressed wasn't part of it.
After the heart attack scare, I knew I had to make changes in my life, but I felt stuck in patterns, habits, expectations, and ways of thinking or dealing with things. I couldn't keep drifting through life, reacting to the stress of my leadership needed to become a priority. I decided to take my life and leadership into my own hands.
I used my educational background, my skills as a administrator and people leader, and my 20 plus years of experience counselling, mentoring others and began the search.
I asked myself some important questions, I went on to find an approach at the Institute of Coaching - Harvard Medical School, that helped me start living in a way, that led me to thrive every day since. It was a game changer for me. It changed the trajectory of my leadership of my team, my career, my financial success and my personal happiness. Up until then, I was overwhelmed, stressed, and caving under the pressures. I felt stuck! But I got "unstuck".
What I learned in the areas of leadership, professional development, personal growth and life outlook became the crux of what is now Phoenix Life Coaching Canada and have been helping men like me move from "stuck" to "unstuck" and to start living in a way today that will help them thrive tomorrow.
WHAT DO I DO ?
There is no better way to achieve your goals, captialize on transformative opportunities, and tackle tough problems, than through thoughtful, compelling coaching.
It is a collaborative process that seeks to empower men by helping them create, meet, and exceed goals in their professional and personal lives. Together we help you to gain better clarity, and develop new approaches, to help you achieve your goals.
As a BUSINESS LEADER - we help navigate work-related issues, ensuring you get the most out of yourself and your team. You'll become a better leader and will improve your work-life balance all while performing at your optimum level.
As an INDIVIDUAL - we help you to achieve your goals, and jump the hurdles of life, relationships and stress, by pointing out and helping you change limiting beliefs that keep you from your personal best. We don't offer you a "magic pill", but we do give you practical tools that make a difference.
Our content is delivered in the context of acceptance, respect and accountability, helping you to be to dedicated to crushing all your personal and professional goals. Excuses and lack of motivation become past tense.
I have a record of "hands on tools" that produce dramatic, life and business-changing transformation.